If you either Google "Hanoi", look up Hanoi on TripAdvisor, or browse through any travel site, you'll also be flooded with information for Ha Long Bay. You cannot go to Vietnam and skip this place, it's absolutely beautiful.
Ha Long Bay is also a UNESCO World Heritage Site (sensing a pattern?) and is renown for its limestone karsts and emerald waters. I barely know what karsts are and my geologist brother-in-law isn't here, so in basic terms, Ha Long Bay is full of pretty islands. This Vietnamese paradise is located about 4 hours outside Hanoi and one must book a boat or a cruise of some kind to explore it.
When I first came here with my family, we booked a Chinese junk boat (it was awesome) so this time we booked a junk boat too. But a few days before we were to leave Hanoi we received a notification that we were being upgraded! So we got to be fancy on a fancy boat! My family is not a cruise family so this concept of travel is still pretty new to me. The cruise company picked us up in Hanoi outside of our hotel. And by pick up, I mean they didn't come to a complete stop while we boarded. Our guide explained that since we were in the Old Quarter, with crowded narrow streets and lots of traffic, they couldn't sit and wait. Valid explanation? Not really, but we made it on the bus and settled in for the long drive. For the worried parents, yes, we stopped halfway through to stretch and use the bathroom. A kid on our bus got sick, so I'd say he was the only one who had an uncomfortable ride.
Before we get to the part where we brag about how stunning Ha Long Bay is, first, a story of wealth. As we got closer to Ha Long Bay, we drove through a large "downtown" area chocked full of new residential and commercial buildings. Some are finished and some unfinished, but all are empty. It's a literal ghost town. The architecture is a mix of Paris and New Orleans, and the construction continued down to the Bay where it was met with a humongous gondola lift.
Why? Why so many apartments? Why is there an amusement park and a gondola lift? Where is everybody?!
Well it turns out, a very, very, very wealthy (billionaire, with a b) businessman has decided that Ha Long Bay is going to be the new "it" place, so he's developing lodging and entertainment for when the masses come. He's the mastermind behind Vinpearl Parks and Resorts, and he has plenty of money to burn so who cares if it's all empty?
If you find yourself in the future staying at a Vinpearl Resort at Ha Long Bay, here's what you can expect to do: go on a boat, visit a fishing village, visit a pearl farm, kayak, sit on a beach. Of course, if you are at a Vinpearl Resort it will be a private beach, but if you are budget travelers like us, it will be a public beach. My long-winded point is, there isn't a lot to do here so many people book a 1-night 2-day cruise. Then they leave, Mr. Scrooge McDuck, they leave.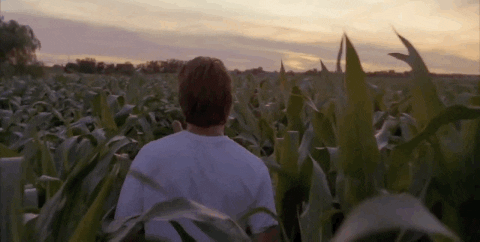 So maybe the masses will come, but in the meantime, back to the present day. As a cruise newbie, I learned a few lessons about cruise life.
I'm a Bo-Linn, I can eat. I love eating. Our family motto is #nevernothungry. But life on a cruise includes too much food. It was all delicious, but I might have done some damage eating all that food. Now I understand why people come back from cruises looking a little…different. Lunch and dinner were multi-course meals. On our last day, we had breakfast at 7:30 and then a multi-course brunch at 10:00, with minor physical activity in between. Which brings me to the next lesson:
We paid for an itinerary and we got one. Our ship had a speaker system throughout the vessel so our guide could constantly update us (in multiple languages) what was next in store for us. Our first order of business was to visit a fishing village and a pearl farm (unrelated to Vinpearl). Only about 1,600 people live in and around four major villages so the neighborhood is nice and quiet. We were given the choice to tour the village via a kayak or a wooden boat. I'm on vacation and I don't want to paddle, so wooden boat it is! I'll say it again, the view was beyond beautiful. It was almost like time stopped, everything and everyone around us were quiet and calm.
The pearl farm was uneventful mostly because oysters are kept underwater so there wasn't much to see. (*wink* buy some pearls *wink). I did learn that pearls are beautiful but difficult to make. Naturally occurring pearls are incredibly rare so pearl farms artificially start the process by planting the "irritant" into the oyster. Yuck. I swear, all my dental work over the years were all attempts to grow a pearl in my mouth.
Other activities included visiting caves and a beach. I don't take photos of things I don't like, so here is an adorable photo from the beach:
After activities, we headed back to the boat for the next item in our program.
I think the amount of "relax time" might have been an issue with some past attendees because our guide remained adamant that we utilized our downtime. He kept inquiring about how we were doing, if we felt relaxed enough and if we were spending our relax time relaxing. We did, we enjoyed some cocktails on the top deck and admired the sunset. T-minus 40 minutes until more food!
Dinner on the boat was another multi-course meal but it was also the best socializing we've done so far. The benefit of guided tours, especially those with a sleepover, is you get to have English conversations with someone other than your partner. Our group was small but interesting and intelligent:
a New Zealand woman traveling solo, in her last of 3 months. She started in India, traveled around SE Asia and was heading to Japan after the cruise. Mark also ran into her in Hanoi!
a hysterical and very much in love retired couple from outside of Toronto. The wife was easy-going and usually 15 seconds behind in every conversation, the husband was quite the jokester. They like to "winter" in South America.
A Canadian family (with the kid who got sick) who were about halfway through a 10-month trip. The husband sold his company for $$$$ and decided to travel extensively with his wife and son…very cool.
A young couple from London, finishing the first month of their 3-month journey. They did the opposite of our route, they started in South Vietnam and moved north, and were headed to Laos after the cruise.
The occasional political or socioeconomic discussion arose, but all in all, we mostly talked about past, present, and future travels. We raved about some tours, displayed a dislike for some cities, provided advice, and largely encouraged each other to keep traveling. It was uplifting to see people from different walks of life, different countries, and different generations, all build camaraderie around a shared topic.
I mean it, go see it. Photos, videos, YouTube and Google just don't it justice. It's beautiful, calming, captivating, and breathtaking. The scenery never gets old and there isn't anything like it elsewhere in the world. Also, the majority of the 1,600+ islands in this area are uninhabitable and thus are unaffected by a human presence. Yes, there exists a place that is untarnished by our grimy human hands.
And yes, the title of this post is from Moana.